MeetTheCoaches
---
U11A - Head Coach - Chad Denomme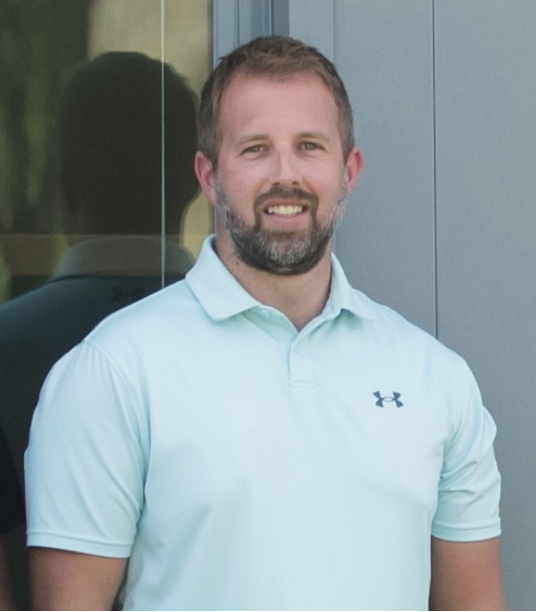 Born and raised in Windsor, I Grew up playing hockey for Riverside Minor Hockey Assocation travel program. I was naturally obsessed with hockey from a very young age. I had the opportunity to get a taste of coaching as an assistant coach and trainer for two travel teams. As I considered applying for a head coaching position, I looked back on my years as a player. What was most important is that hockey has given so much to me both off and on the ice. The countless friendships, connections and experiences have been invaluable to me throughout my life. While the primary goal is to teach hockey, motivate and get the most out of my players on the ice, I understand that most of what sport demands applies to life as well. I want to foster a fun and exciting environment which challenges my players to always give their best effort. To persevere, overcome and achieve. I would also like to thank the SPFHA for the opportunity and am excited to join the SPFHA family.
---
U13AA/A - Head Coach - John Foglia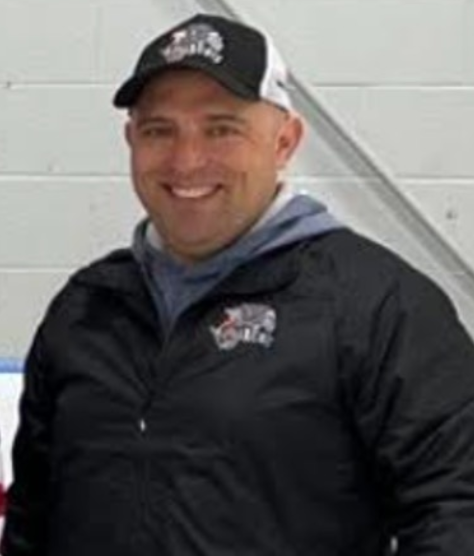 Hockey was a big part of my life growing up. Playing travel hockey taught me so many skills that I continue to find useful today. Most importantly I was able to foster positive friendships that have lasted a lifetime. Helping create similar opportunities for young people is why I decided that coaching was going to be a big part of my life.

I started coaching track and field when I was twenty years old and I haven't stopped coaching since. Coaching is my passion and I'm lucky enough that my job as an elementary school teacher allows me the time and skills to continue coaching regularly.

I was the Head Coach of the U13B Windsor Wildcats Team. The team's
success can be summed up in the improvement in the girl's skills on the ice and more importantly in the bonds built between the girls over the course of the season.

My coaching philosophy is built upon my belief that my job as a coach is to make sure all of my players want to come back and play hockey again next year. We will accomplish this by creating a positive practice environment, encouraging creativity and exploration during games, and providing experiences (on and off the ice) that will teach important life skills, develop lifelong friendships, and make memories that will last a lifetime.

I really hope you consider bringing your daughter to our tryouts. If you have any questions about tryouts or our upcoming season please reach out to me by email at johnfoglia@gmail.com or phone/text at 519-996-7432.
---
U13AA/A - Associate Coach - Savannah Bouzide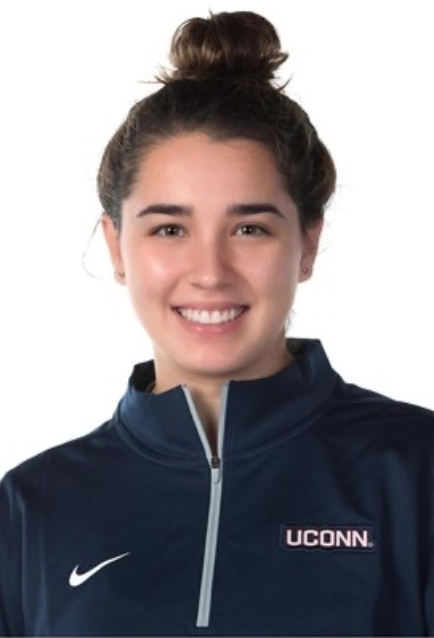 Savannah just completed her first season as a full-time Assistant Coach with the U13B Windsor Wildcats. Savannah's transition from playing college hockey to coaching was seamless. She has a natural ability to teach hockey skills, communicate with young people, and motivate the girls when necessary.
Savannah played four seasons of NCAA Division I hockey for the UConnHuskies where she reached the Hockey East Conference championship twice in her career and was named the team's most valuable player for the 2020-21 season. She finished her playing days with the Ryerson Rams in the OUA where she was named to the All-OUA Team.Prior to college, Savannah played four seasons for the Southwest Wildcats of the Provincial Women's Hockey League (PWHL) where she was a team captain for two seasons and the team's leading scorer for three consecutive years.
Most importantly she is extremely excited to continue her coaching journey with the Windsor Wildcats this upcoming season.
---
U13BB/B - Head Coach - Kyle Voy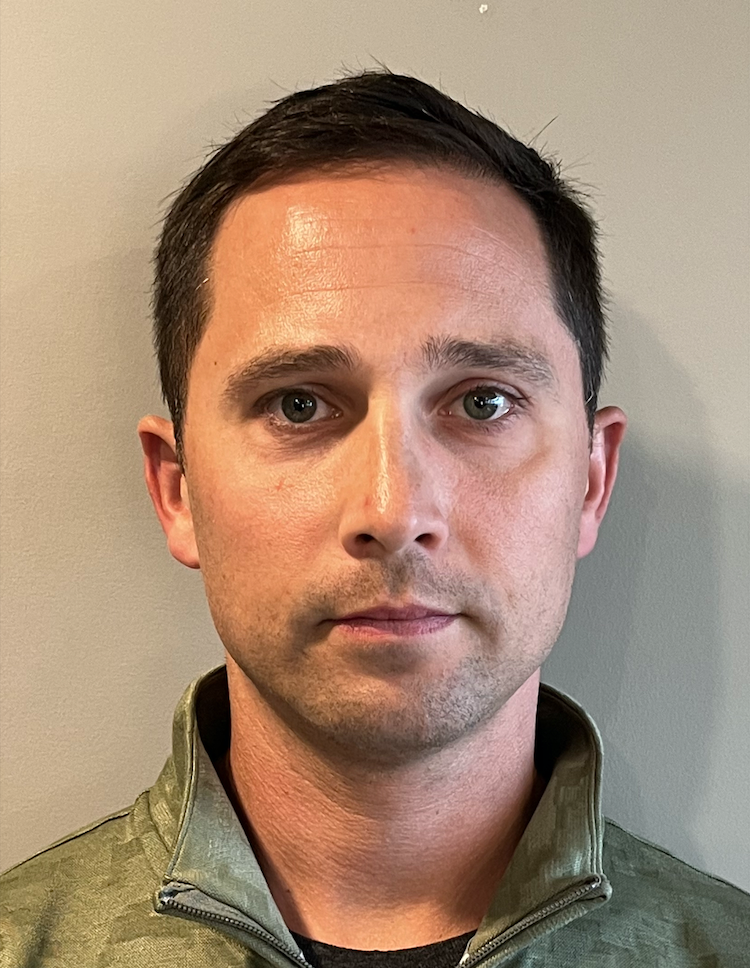 When I was a kid playing in the Riverside Minor Hockey
Association, I was fortunate to have really good people, coaching
me and solidifying my love of the game. My hockey journey then
took me to Windsor AAA, four seasons of local junior C and B
hockey and finally, four years with the University of Windsor
Lancers.
Since graduating, there has not been a year where I haven't
coached multiple sports/teams. As an elementary school teacher,
I have coached both boys and girls. As for hockey, I've coached
in the Sun County, Tecumseh, and Riverside Minor Hockey
Associations, and at the University of Windsor.
Philosophically, my objectives are pretty simple. I expect my
players to work hard, be coachable, and make purposeful "hockey
plays". I have always had the belief that young athletes have the
best chance to reach their potential as players and people, if they
all believe that they are a valued and contributing member of the
team.
I am extremely excited to be heading into my second season with
the Windsor Wildcats. The experience my coaching staff and I
had last season, gives me great confidence heading into 2023-
2024.
---
U15AA - Head Coach - Ryan Gelinas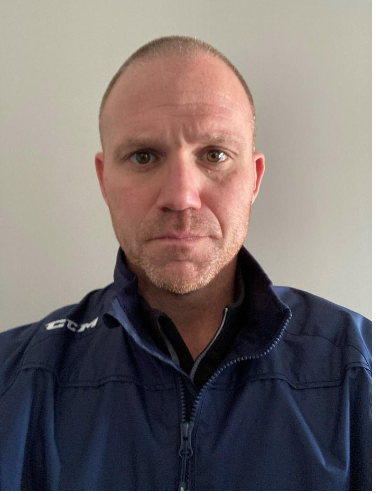 My playing resume over the years has been as a goaltender for Windsor AAA, Windsor Bulldogs Jr. B, and Windsor Spitfires OHL. I also played a year of professional hockey for the Quad City Mallards of the United Hockey League, and finally 4 years as starting goaltender for the University of Windsor Lancers.
I have coached over 15 years at various levels from junior hockey to high school hockey to youth hockey (from grassroots to AAA).
My goal for this year is to create an environment that instills work ethic, grit, and fun. Something in which they will want to look forward to come to the rink every day. I hope to build on this past year's successes and exponential growth we experienced playing the top teams in the province.
---
U15A - Head Coach - Matt DeBruyn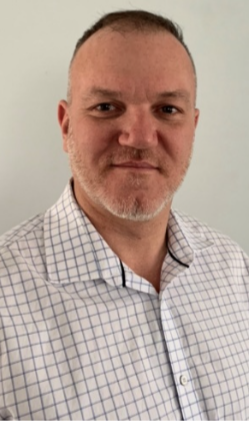 Hello, my name is Matt DeBruyn and I am the head coach of the Windsor Wildcats U15A Travel team. I
was born and raised in Ridgetown and currently reside in Tecumseh with my two daughters. I work in
the Windsor area for ToromontCAT in heavy equipment sales.
Hockey has always, will always be an important part of my life. I played my minor hockey out of
Ridgetown, as a teen/young adult I had the pleasure and great experience of playing all levels of junior
hockey. Through these years I was privileged to play for some great coaches/mentors and made
friends/memories that will last a life time. The ability to give back what I was able to learn from my
coaches/teammates growing up as a hockey player and the opportunity to develop young players is
what drives me to be part of the Windsor Wildcats organization.
I have been coaching hockey for 10+ years and in SPFHA for the Wildcats for the past 4 seasons. Our
coaching philosophy is not complicated, create a POSITIVE/FUN environment, Reward HARD WORK,
RESEPECT all, No one is bigger than THE TEAM, we don't focus on winning but the BEHAVIOUR/SKILLS
that will create winning opportunities.
I am excited to get the 2023/24 season on the go. We have an excellent, well experienced coaching
staff, great core group of players and we are looking for more players to join this team and help us get
to the next level. I hope to see you at tryouts!!
---
Assistant Coach - Jessica Jeffery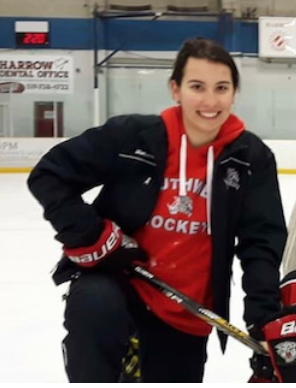 My name is Jessica Jeffery, and I am from Leamington, Ontario. I am currently a student at the
University of Windsor finishing my Bachelor of Education. I have coached with the Wildcats for three
years now and it's been a blast watching each player grow and progress. Before I got into coaching, I
played defense for three years with the Southwest Wildcats where I was Assistant Captain and Captain
my last two years. Playing for the Wildcats was phenomenal and one of the reasons I got into coaching.
I love the game of hockey, and this is a way I can stay connected to the sport.
---
Assistant Coach - Jason Maleyko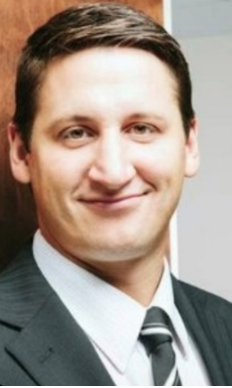 My name is Jason Maleyko and I live in LaSalle with my wife Gen, daughter Emily and son Mikey. I am a
Certified Financial Planner/ Partner with Stewart, Fisher and Associates Inc in Windsor. As a hockey
player, I had the privilege to play in the OHL, be a draft pick of the Ottawa Senators, play Canadian
University hockey and play professional hockey. After my playing career, I have coached hockey at the
junior level with the Lakeshore Canadiens, at the AAA level with Windsor Junior Spitfires and at the AA
level with LaSalle Sabres. I was also a long-time OHL scout with the Kingston Frontenacs. For the past
three years, I have had the opportunity to coach with the Windsor Wildcats travel hockey program. I
am looking forward to helping Coach Matt for the upcoming season and seeing our girls develop their
hockey skills and grow together as a team.
---
U18AA - Head Coach - Mary Fehr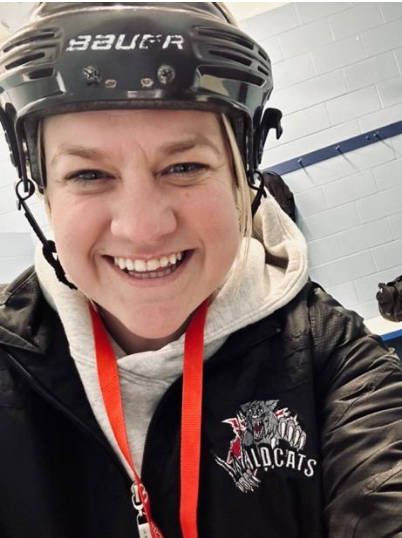 I started playing hockey at the age of 5 in Southpoint, switching to the Wildcats association in my first year of U12 hockey. I played with the Wildcats association until heading to Boston for a year after high school to play for the Boston Shamrocks in the JWHL. It was during this season, that I committed to playing for Nichols College, a division three school in Massachusetts during my college career. Since graduating, I have found tournament teams and leagues to play for in whichever city I have lived in, including a pond hockey tournament every year in Colorado.
Nichols College- 2009-2013

Position- Defence

Captain- 2011-2013

Boston Shamrocks-2008-2009

Position Defence

Assistant Captain

Windsor Wildcats Association- 2002-2008

Position- Defence

Captain- 2006-2008
Goals for the Season:
My goal for the U18 AA program is to improve the development of each athlete helping them get to their next level. Preparing them to play a college level of systems hockey where they can be successful with the future of their career. Throughout the season, we will work on bringing the team together to accomplish our team goal of attending provincials while building the confidence of each athlete.
---
U18 A - Head Coach - David Norris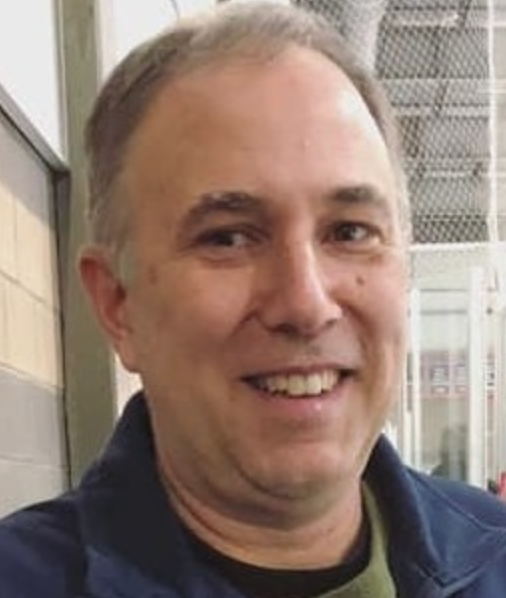 My first coaching experience came when I was 16. I was asked to be a goaltenders coach for a
team in WMHA. Since then, I have coached MANY teams in hockey, soccer and basketball. I
coached in SPFHA from 2004 thru 2011. In that time, I coached 1 team to a bronze medal and 1
team to a silver medal at Provincials. In 2010/11 (overlapping with my teams in SPFHA) I also
began assisting with a Bantam team in Tecumseh. I coached in TSMHA as an assistant thru
2011/12. After the 2011/12 season, the coach I was assisting, Vince Marazita, moved to
Riverside and I agreed to continue to help him. I coached with Vince thru 2017, except for the
2013/14 season when I returned to TSMHA to coach their Midget Major team. In the 2017/18
season, I decided to get back to being a head coach and coached the Midget Major team in
RMHA thru 2021. In 2022/23 Vince and I returned to SPFHA and will be taking the U18BB to
Provincials in April.

Goals for the Season:
Our goals for the 2023/24 are fairly simple. We wish to use the season to prepare each player
by having prepared and organized practice plans that split drills between skill development and
systems implementation. Our goal is to find ways to keep the engagement of the players and
their work ethic high. We plan on using the season as preparation for playdowns and playoffs
in an effort to having the team playing their best hockey at the end of the year when it counts
the most.